BRUT MILLESIMATO
PINOT NERO

BRUT MILLESIMATO
PINOT NERO
Great sparkling wine maker that he was, Giuliano Bortolomiol made his first rosé in the early 1970s. Today his daughters Maria Elena, Elvira, Luisa and Giuliana together with their mother Ottavia present a sparkling rosé, the Filanda Rosé. They have decided to dedicate this wine to the women who worked in the Valdobbiadene silk mills, women who with their hard work contributed so greatly to the development of the area. A homage from women to women, proudly pink.
AVAILABLE SIZES
75 cl | 1,5 l | magnum
AREA OF ORIGIN
Oltrepò Pavese
HARVEST PERIOD
From 20 to 25 august
WINEMAKING
Brief maceration on skins followed by gentle pressing
PRIMARY FERMENTATION
Controlled temperature with selected yeasts
TASTING NOTES
This wine is made using Pinot Nero grapes from the Oltrepò Pavese area in north west Italy. After careful maturation the wine develops a lovely pink colour, delicate while intense and assertive. The bouquet has the liveliness of wide, variegated fruity sensations counterbalanced by the finess and complexity of its almost meaty floral notes, spiced with pepper and cinnamon. In the mouth it is the wine's freshness and good body as well as its notable persistent fragrant flavour which are most evident. A rich fish soup with tomatoes is a worthy accompaniment, as is a tasty onion and cheese soup. Spicy foods go particularly well with this Rosé as they bring out its exotic character.
SERVING TEMPERATURE
6 – 8 °C
TASTE
Full, intense, dry, velvety and layered
BOUQUET
Refined, delicate and vinous with hints of wild berries (blackberry, redcurrant, raspberry)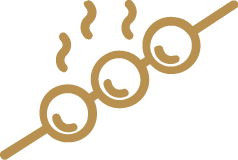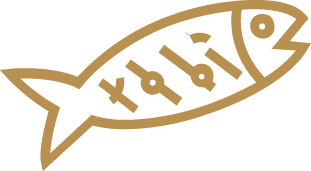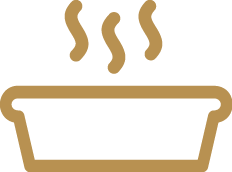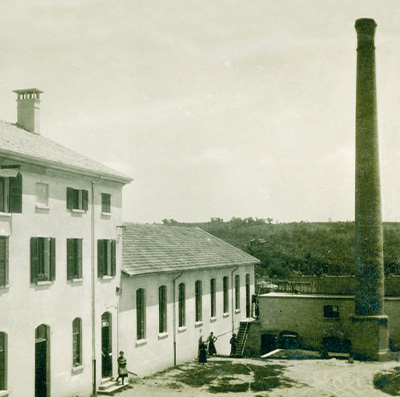 "Dedicated to all women who worked in the silk mill."