"Giuliano left us a great gift, the desire to look forwards always and imagine the future, among the traditions of our hills and with the constant desire to get better"
This is the legacy left by Giuliano to his wife Ottavia and their daughters Maria Elena, Elvira, Luisa and Giuliana, who with a "natural" instinct have not only maintained what their father built up but have also taken on new challenges to ensure the revolution does not come to an end.
Bortolomiol is a strong and tight-knit family made up entirely of women: the mother, the soul and linchpin of this company, and the sisters, the beating heart, who guide and support the family business in the continual challenges to achieve quality, efficiency and effectiveness with an outlook that is always competitive.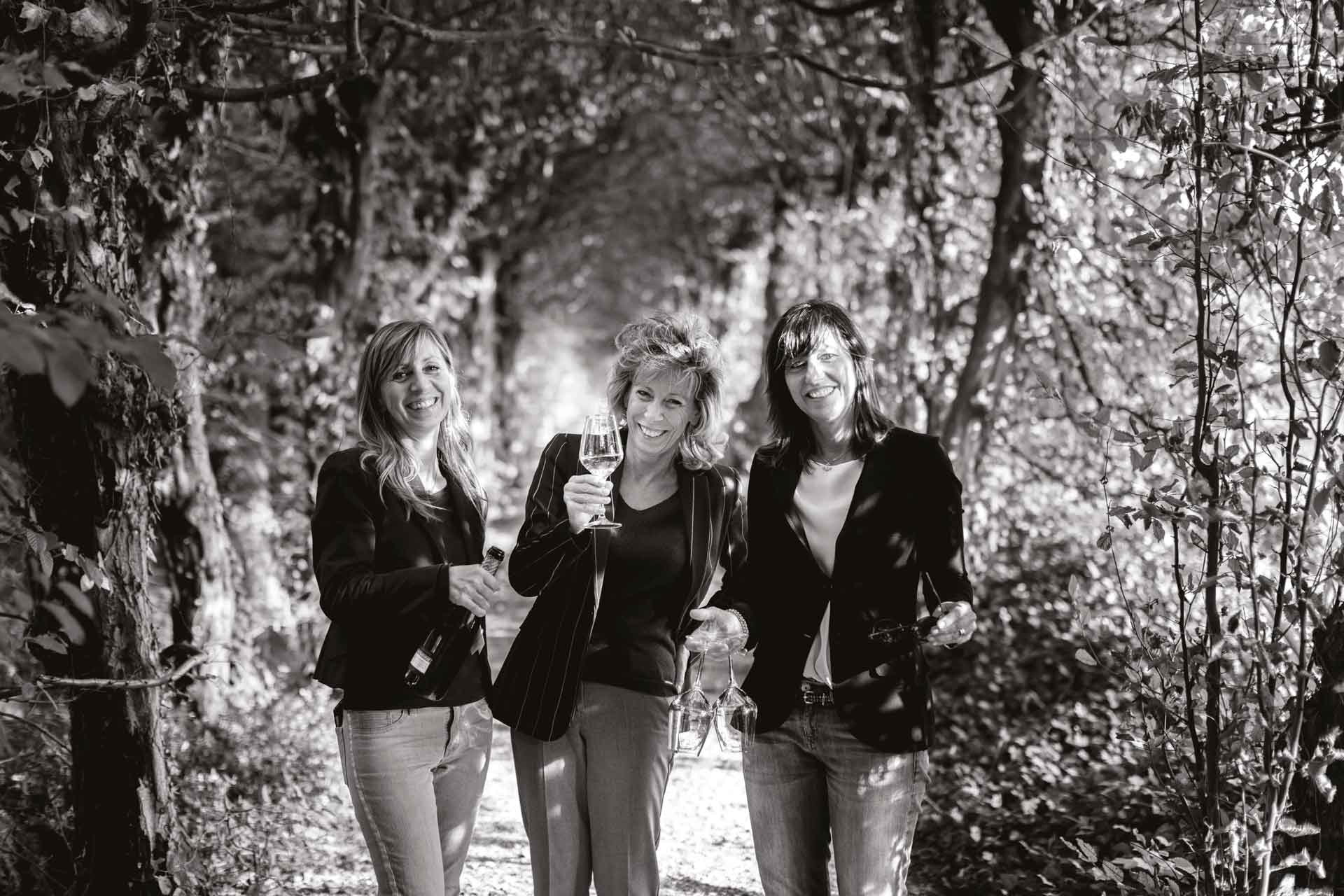 "We were born and work in a special territory. Conserving and keeping intact this patrimony and these hills is a responsibility, a daily commitment that guides us in every decision we make."
A female attitude to the environment, to sustainability, regard for the territory, with the focus on energy saving, reducing waste and rationalising the use of water. A proud but also constructive way of saying the world of wine is changing and this revolution is pink. Creativity, regeneration and environmental and social rehabilitation are the choices that we make and pursue today because the territory is our most valuable asset. We owe it tender loving care, respect and conservation, preserving it for the future for the benefit of generations to come.
A hundred years of Giuliano Bortolomiol
Tradition, passion and intuition
Documents from the mid-18th century bear witness to the existence of Bartolomeo Bortolomiol, the forefather that passed down the family name and profession for generations. Throughout his life Bartolomeo cultivated grapevines in the Valdobbiadene hills, passing on to his descendants his love for the land and the desire to get the most out of it. His example reached as far as Giuliano Bortolomiol who always believed in quality and in the future of Prosecco DOC, dedicating his entire life to it…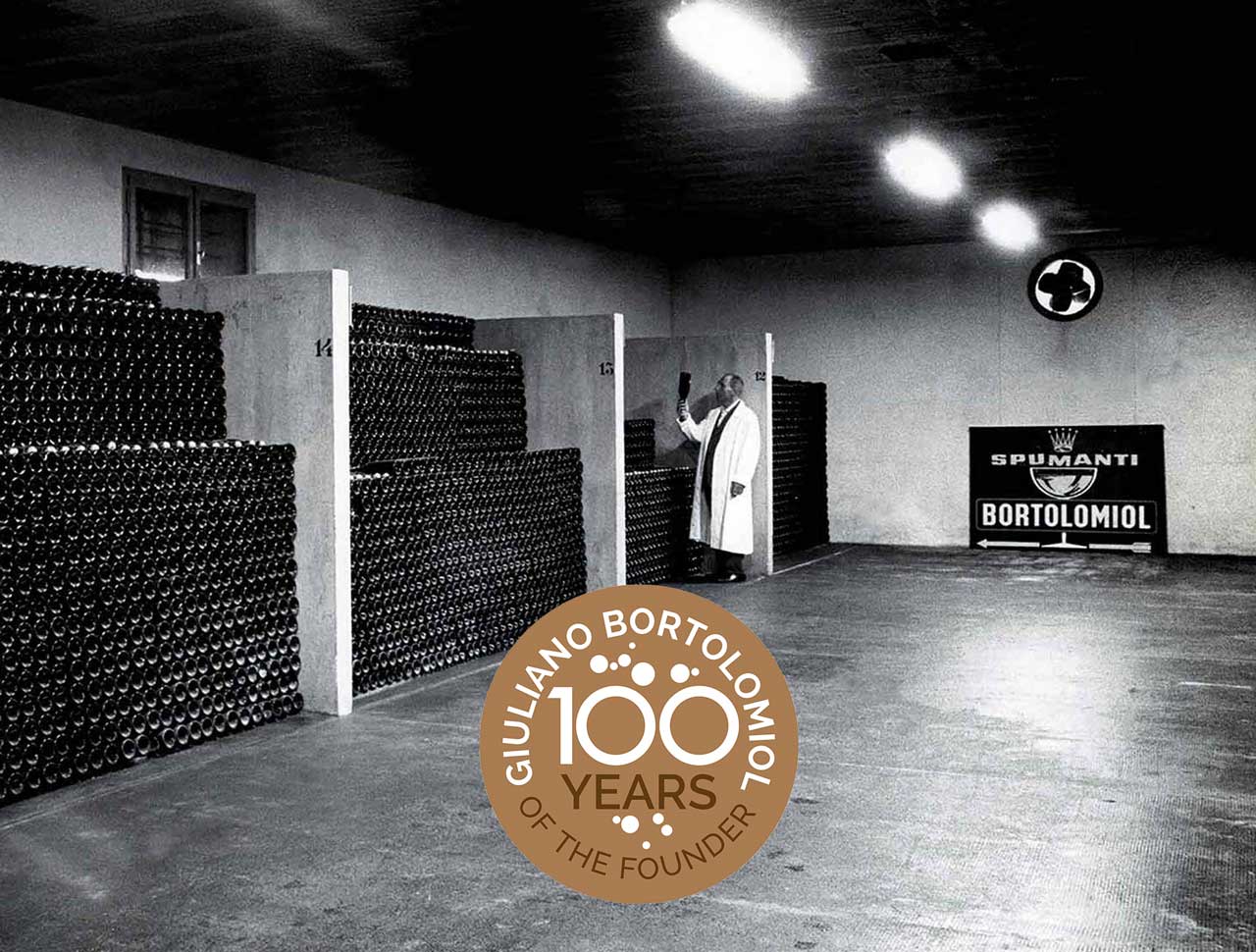 "I want to show everyone that we can make great wine that people will love. The land where we live has something special that we don't yet understand"